Smith Commerce Leather Jackets are back!
Step into the legacy of style with our iconic Commerce leather jackets. Crafted with precision and passion, these jackets are more than just apparel - they're a symbol of a tradition that began in 1994 when students envisioned a unique way to unite and celebrate their journey through the Smith School of Business.

Our leather jackets aren't just a fashion statement; they tell a story that defines the unforgettable moments during the Queen's University commerce experience. These jackets are more than attire - they're a rite of passage, a symbol of your commitment to a tradition that spans generations. Join the many others who have walked the halls of the Smith School of Business and proudly wear your journey with OTD. Elevate your style, embrace your history, and become a part of the legacy that is Queen's Commerce.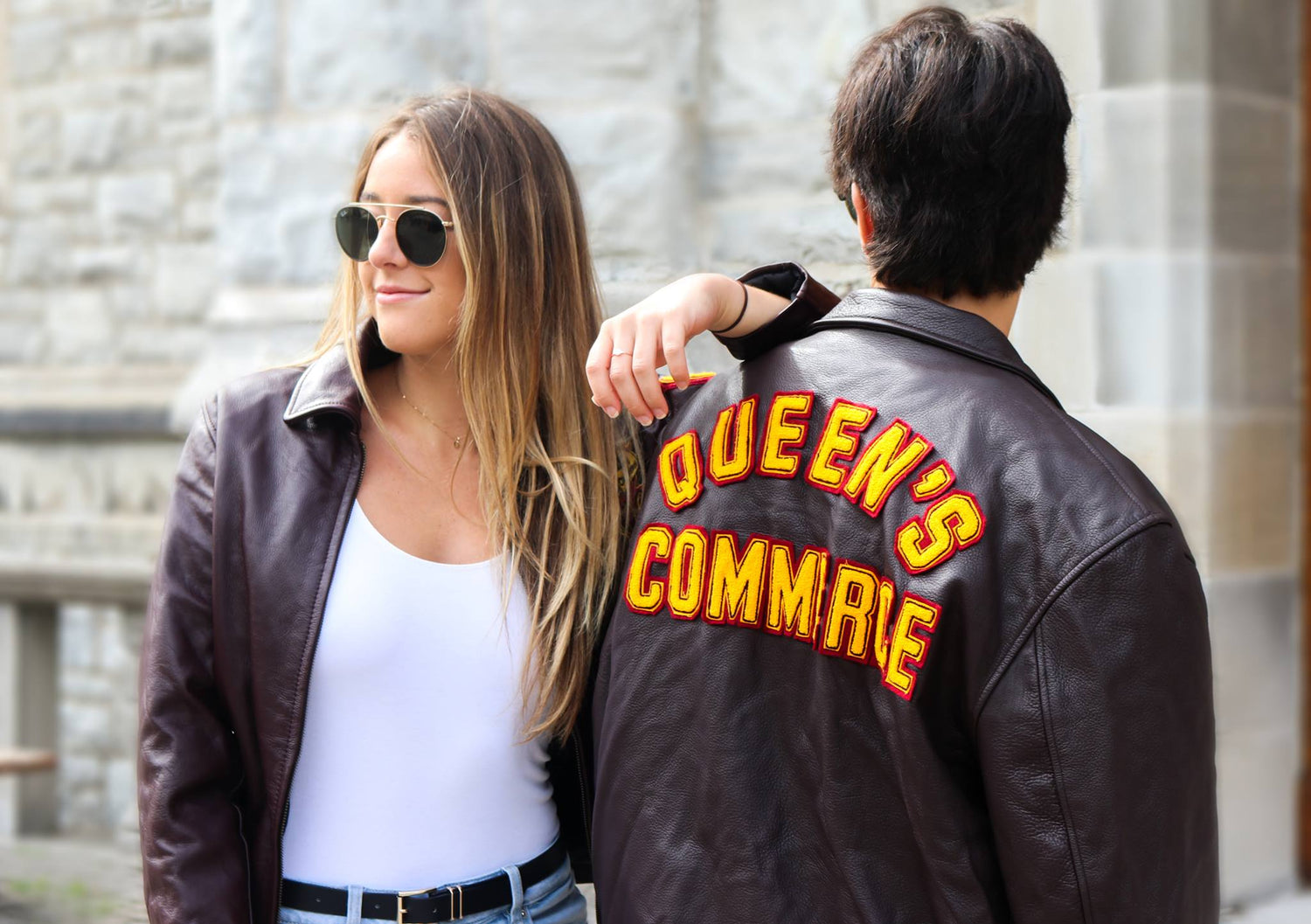 Get Yours Today!
If you did a fitting, please copy and paste the sizing information you received in the email from us.
*note: due to trademarking restrictions, all jackets for COMM '23 and after will say "Smith Commerce" on the back rather than "Queen's Commerce" as required by the Smith School of Business*
Order now