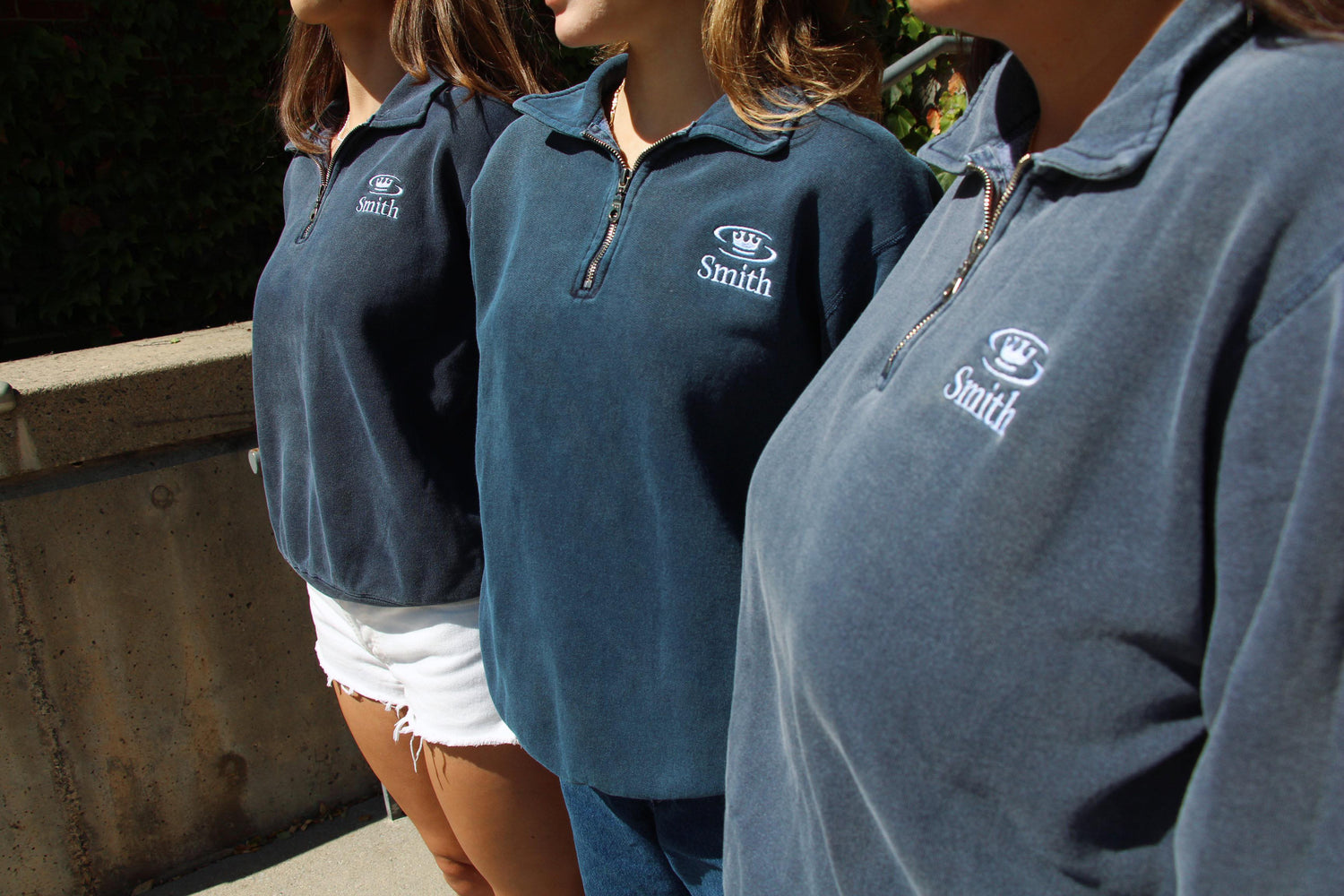 Our Q-zips are back!
Custom Smith School of Business Quarter-Zips are now available for preorder!
Available for a limited time only!
Whether you're dressing up for a special occasion or looking for a stylish everyday outfit, these quarter zips are the perfect choice to keep you comfortable and fashionable.
Available in:
Classic Grey
Sleek Black
Cream
Sandy Navy
Timeless White
Are you curious to see these incredible quarter zips in person or have any inquiries? Join us at Goode's Hall, where our friendly team will be available to provide you with all the information you need. Don't miss this opportunity to feel the quality, see the craftsmanship, and find your perfect style.
Date and Time:
Tuesday September 19th to Friday September 22nd from 10:00am to 4:00pm
Hurry, these exclusive Smith Quarter Zips won't be available for long! Embrace the opportunity to upgrade your wardrobe with timeless style and unmatched quality.