OTD's 2021/22 Donation Breakdown
OTD is ecstatic to announce our annual charitable donation list. Keep reading to find out where we contributed.
As Queen's University's only non-profit student-run merchandise retailer, OTD donates 100% of our profits every year to a range of local and international charities. This year, OTD is beyond excited to announce that nearly $35,000 has been donated to the charities below. This record-high donation would not have been possible without our customers, our executive team, and the Queen's community.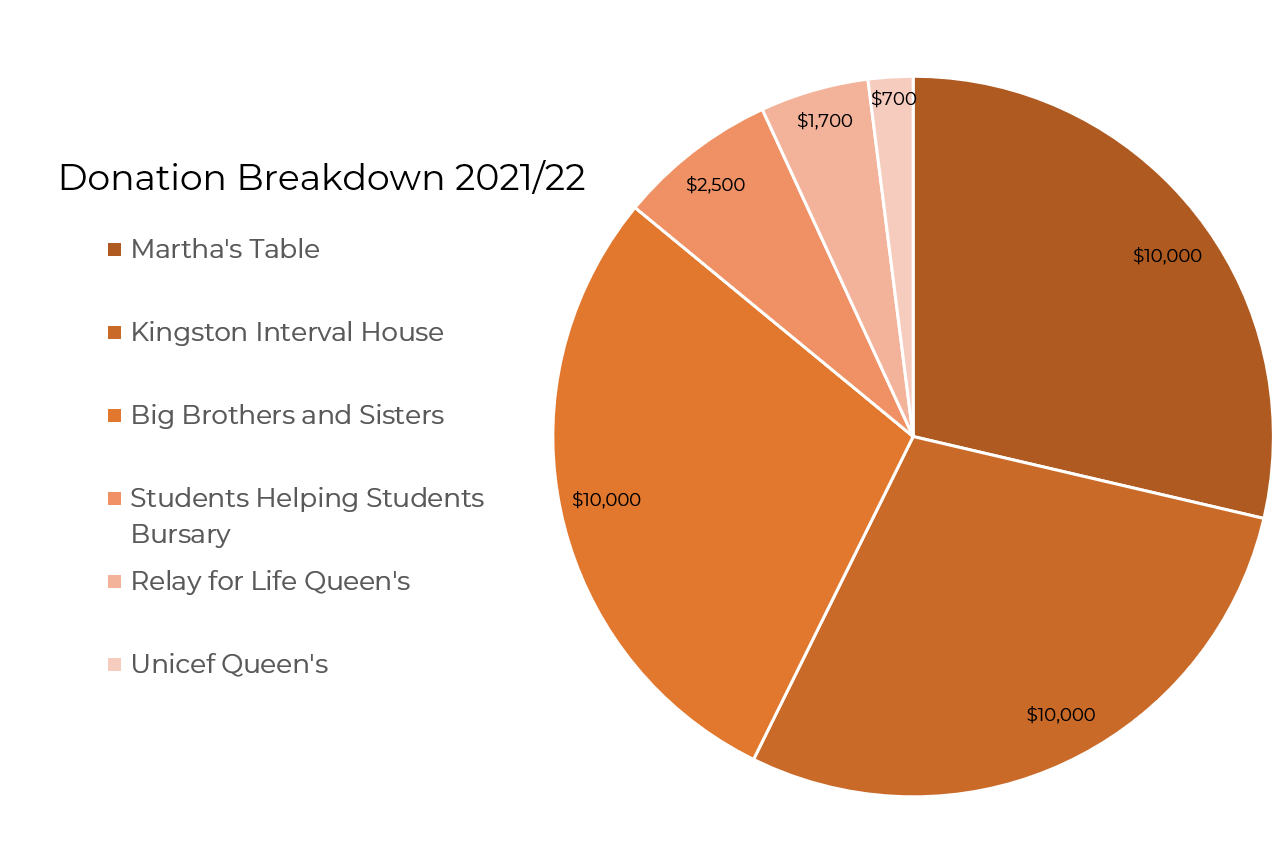 The funds were allocated to the following charities:
Talk about your brand
Share information about your brand with your customers. Describe a product, make announcements, or welcome customers to your store.
Subscribe
Please fill in your information below to sign-up for 

O

il 

T

high 

D

igest, our monthly newsletter which keeps subscribers up to date on our hottest deals and gives you an insider look into our special event collections!